For the 3rd consecutive year, our marina was completely sold out of all slips and in/out service! Thank you for helping make us the best marina on the chain! We're now getting ready to wrap up the season. Remember, we offer winterization, shrink-wrapping, outside and inside storage, bottom washing, maintenance and repair - everything to insure a successful start for 2014!

WANT A SLIP FOR 2013? We usually have 6-8 open up before June 1. Call Rhonda to reserve yours now at (847) 587-6222 or send an email to: colmarina@comcast.net.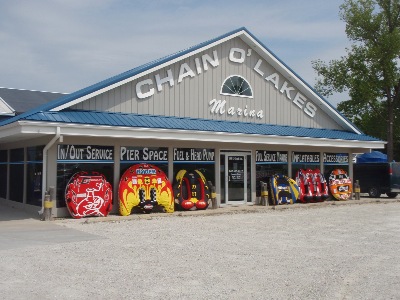 We are a family-owned and operated full service marina located in Fox Lake, IL. We provide:

boat slips in a park-like setting
in/out service
boat repair and maintenance
fuel and pump out service
bottom painting and detailing
summerization and winterization
shrink-wrapping and winter storage
trailer storage
clean, private bathrooms and showers (with locks)
FREE WI-FI internet access
Ship store with inflatables, accessories, supplies & maintenance items
Want to learn more? We'd love to hear from you.

You can call us at: 847-587-6222 or email us at: colmarina@comcast.net. Or, stop by for a visit, we are located at: 500 E. Grand Ave. - Fox Lake, IL 60020.